COURSE TUTORS
Jonathan Dingle - Barrister and Specialist Personal Injury & Clinical Negligence Mediator
Personal Injury and Clinical Negligence Experience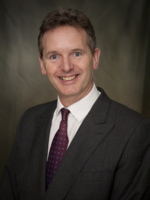 Jonathan is joint Head of Chambers at Normanton Chambers and has undertaken a notable volume of Personal Injury and Clinical Negligence matters. He also practises as a mediator. His Clinical Negligence expertise extends over three decades - regularly lecturing on the subject and authoring the chapter (on mediation and ADR) in the leading textbook - Powers & Harris. His cases extend from death through diabetic trauma and ambulance delays, to drug and other errors, as well as fundamental orthopaedic mistakes.

Training Experience
Jonathan was the founder and first Hon Secretary of the Civil Mediation Council (CMC) with Sir Brian Neill in 2002 and spent eight years as the Secretary of what became the leading body for civil mediation in the UK. He is now a trustee and Chairman of the mediation charity working worldwide - The Society of Mediators. He leads courses for the Society of Mediators in the United Kingdom, the West Indies and South Africa.
normantonchambers.com/people/1-jonathan-dingle
Jonathan Godfrey - Barrister
Clinical Negligence and Personal Injury Experience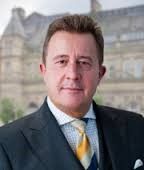 Jonathan specialises almost exclusively in clinical negligence work as his repeated recommendations in the Legal 500 attest. His expertise covers the whole breadth of clinical negligence work including orthopaedic injury, cancer misdiagnosis, cerebral palsy birth injury, surgical mishap and wrongful treatment and consent.
Jonathan also undertakes cases concerning negligence and/or assault in football, rugby and other sporting activities. He has been specifically recommended by the Legal 500 as being an "expert in sports related injuries".
Jonathan has considerable and invaluable experience in conducting conferences with medical experts of all disciplines and often on a multi expert basis. Jonathan regularly undertakes JSMs (Joint Settlement Meetings) and in doing so has achieved very favourable and high value settlements.

Training Experience
Jonathan is an Accredited Advocacy trainer for the NE Circuit and an Inner Temple Advocacy Trainer. He regularly lectures at AvMA (Action against Medical Accidents) local and regional conferences on all aspects of medico-legal topics. Other topics covered include:
Practice and Procedure in Personal Injury Litigation (6 hourly lectures covering differing aspects of personal injury litigation)
Gratuitous Care Claims
Wrongful Birth - an overview of McFarlane and Rees
Be Patient! - an overview of Masterman-Lister and Drinkell in relation to compromises in actions involving patients and minors
Issues of Negligence and Duty of Care in Adventure Sports Tourism
Evidence in Personal Injury and Clinical Negligence Cases
Rehabilitation Protocol and the role of experts
Back Injury Claims
Fatal Accident Claims - An overview
An overview of consent in clinical negligence
Everything but the kitchen sink - A review of Robshaw v United Lincolnshire Hospitals NHS Trust and other high value clinical negligence damage cases
parklaneplowden.co.uk/barristers/jonathan--godfrey
Andrew Gray - Solicitor
Medico-Legal Experience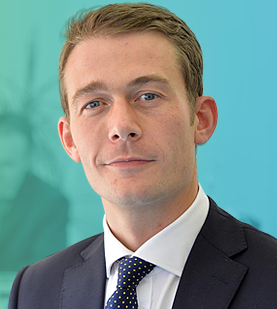 Andrew has over 12 years' experience as a solicitor in both personal injury and clinical negligence cases including for one of the largest and most experienced personal injury law firms in the country. He is the founder and Managing Director of Truth Legal Solicitors, a rapidly growing ethical law firm of specialist personal injury claim solicitors, established in 2012, and with offices in Harrogate, London, Manchester and York.
Andrew's areas of expertise include:
Personal injury
Workplace accidents
Employment disputes
Industrial disease claims
Settlement Agreements
Road traffic accidents
Assaults at work
Clinical negligence
General litigation
Training Experience
Andrew has considerable experience as a presenter and has delivered many talks to large groups on legal matters. He is the President of the Golden Triangle Group of BNI which provides business networking events for employees.
truthlegal.com/meet-the-team/andrew-gray/


Gavin Griffiths - CEO BHM Media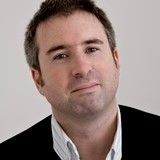 Gavin is a lifelong marketeer and an expert with 12 years' experience in healthcare and aesthetics industry marketing. He is CEO of BHM Media, a specialist healthcare marketing company which works across a whole range of practices from large hospitals (Spire & Nuffield) through to specialist clinics and individual practitioners. Gavin is also a published author in the area of marketing and start ups